The Mana World
An online 2D RPG with a lot of quests, monsters and items to discover!
How to play?
Download the client ManaPlus:
Windows : manaplus-win32.exe
MacOS: manaplus.dmg
Create an account:
https://www.themanaworld.org/register
Open ManaPlus, install it, select The Mana World server and login with your username: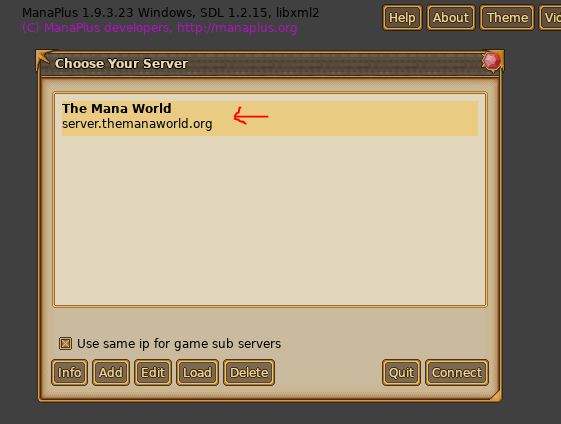 And finally enjoy the GAME!!!